Find the
perfect marketing plan

for your real estate business
From lead generation and A.I. lead conversion to content marketing, browse through Dippidi's marketing plans
Lite
No-obligation discovery meeting
Pro
No-obligation discovery meeting
Elite
No-obligation discovery meeting
Frequently Asked Questions
Dippidi is unique from its competitors as we are built on service. We offer a home town feel with a personalized touch to your marketing strategy. All of our ads are branded and non-templated. Our ad monitoring is conducted in a way that is "proactive" vs "reactive" all while ensuring that your leads are properly tagged, routed, and flowing into your CRM system. Speaking of CRM's, our team is flexible and has expeirence with the top technology in the industry.
And if that doesn't sound great, you also get a dedicated Customer Success Manager that guides you through your marketing journey and ensures that our ads are aligned with your goals!
No. Our service fee does not include your ad spend. We collaborate with you to determine your goals and recommend an advertising budget to get there. However, our service fee remains the same regardless of your ad spend.
You betcha! When you sign up for any of Dippidi's services you will be assigned a Client Success Manager to help you with any questions you may have regarding your ad accounts and campaigns.
Nope! We do not have any setup fees with our recurring services. Once your contract is signed, you will receive instructions from your Client Success Manager. Once we gain access to your accounts, your billing will begin and campaigns will be developed and deployed.
Our team has worked with thousands of agents over the years and we've worked with various CRM's such as Chime, Sierra Interactive, Follow Up Boss, CINC, Boomtown, KvCore, Real Geeks, LionDesk, Hubspot, and many more.
Our team has worked with thousands of agents over the years and we've worked with various website platforms such as Chime, Sierra Interactive, AgentFire, Ylopo, CINC, Boomtown, KvCore, Real Geeks, WordPress, Hubspot, and many more.
Nope! With our Facebook & Instagram Ad plan, our team will help you by designing the ad creative tailored to your brand, craft the ad copy and headlines, and setting up/manage the ad campaigns.
Well, actually, both. It really just depends on your marketing goals. We have various solutions that cater to branding, lead generation, or both.
Absolutely! If you'd like to receive more blogs or ads, you can double up on your subscription and scale up the services.
This is a bit of a loaded question. It really depends on what service you sign up for and what your objectives are.
Branding: If your objective is branding/brand awareness, we will ensure your campaigns are optimized accordingly to bring new eyes balls to your brand and remarketing is set up to stay in front of those who already know, like, and trust you.
Lead Generation: If your objective is lead generation, it is important that your campaign is developed with the proper targeting, lead capture functionality, and integrations with your CRM. However, the most important part of getting optimal results from lead generation campaigns is that you have the a proper budget in place to obtain your desired goals.
If you're using Dippidi for our lead generation services on Facebook, Instagram, or Google, it is extremely important that you have some sort of follow-up system in place. Whether it's you, an in-house ISA, or a third-party solution, you're going to want someone dedicated to contacting and reaching out to the leads we generate.
Luckily, Dippidi has affiliations with third-party ISA solutions that can call, text, and email every lead we generate to schedule appointments for your team. If this is something you'd be interested in, be sure to let our Sales Reps know during your Discovery Call.
Online lead generation can bring massive returns if you have the right cadence in place for Facebook, Instagram, and Google leads.
Absolutely. If you're an existing client on one of our retainer services, we can also help with various marketing projects you may have. We have a team of graphic designers, video editors, and copywriters to accomplish other projects you may desire. All one-off projects are subject to quote.
Our marketing services are typically suitable for real estate businesses that have at least a $2,000 monthly ad spend budget.
Though this is not a requirement, we have clients operating with budgets much higher than that, and typically the clients that generate the best results are those who have a proven conversion and sales process to contact, nurture, qualify, and close the leads.
We do not. At Dippidi, we focus on Campaign Development and Ad Optimization to get you the most affordable cost per result on Facebook, Instagram, and Google. We do not currently offer social media management for an organic strategy. However, we do offer consulting to help explain effective strategies.
Yes. We have a Service Agreement with a 12-month term.
Schedule a consultation with our sales team. On the call we will discuss your goals and ensure our services are the right fit for your business. Scroll down and click the schedule a call button to learn more.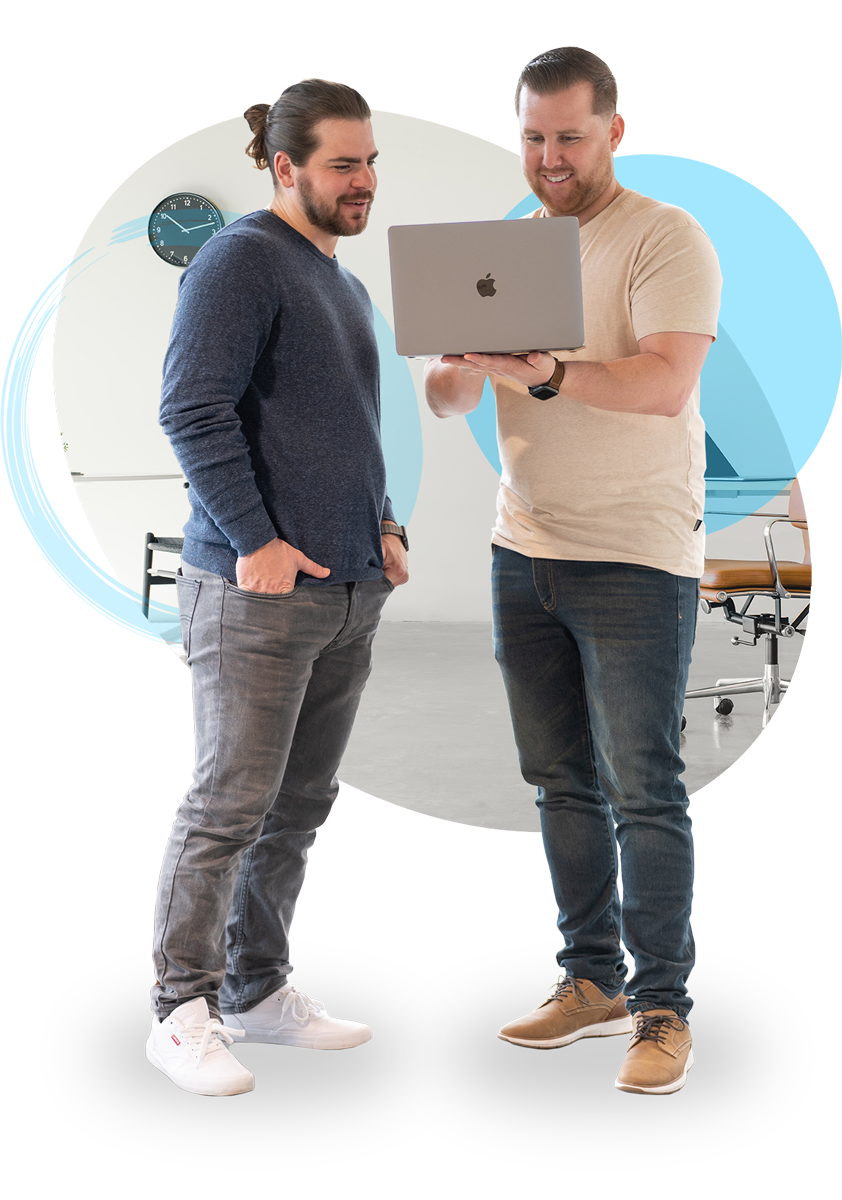 Not sure what marketing plan is right for your goals?
Not to worry. Our team can help you uncover the best strategy for you. Book a time with Dippidi to figure it out.