Boulder Home Source
Using Facebook Ads to Build a Healthy Sales Pipeline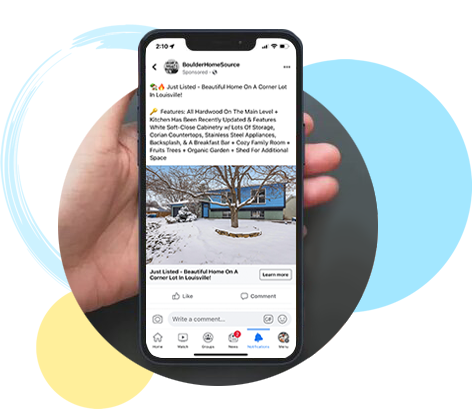 Response rate to Action Plans
Their Story
Selling the lifestyle of Boulder, not just another house.
Boulder Home Source is real estate team brokered by RE/MAX, one of the most trust-worthy real estate companies in the world. They sell more than any other real estate company along the Front Range and in Boulder and remain dedicated to helping the residents of Boulder, Denver, and Fort Collins obtain their real estate goals.
Their Goal
Generate new Facebook and Instagram leads through their Sierra Interactive website
Boulder Home Source saw an opportunity to generate more leads and bring undeniable value to the residents of Boulder by leaning on Dippidi to develop a Facebook/Instagram advertising strategy to generate leads with name, email, and phone number into their Sierra Interactive CRM to be applied to Action Plans that automatically follow up with leads, assign call tasks, and create conversations.
Our Solution
Utilizing a Dippidi Marketing Executive to fulfill their lead generation and content creation strategy
Boulder Home Source joined Dippidi in March of 2020 right as the Coronavirus pandemic began to shut down many businesses throughout the U.S. Greg Smith, Broker/Owner of Boulder Home Source decided he wanted to shift, and not stop his marketing efforts by having Austin, his Dippidi Marketing Executive create a COVID-19 Resource Guide for those who had been affected by the virus.
Take a look at some of the content that was created for the COVID-19 Resource Guide:
Dippidi also developed a Facebook/Instagram advertising strategy to generate more buyer leads by using a combination of Single-Property Ads of Boulder Home Source's Featured Listings and Facebook Lead Ads to capture leads with name, email, and phone number and then driving traffic to Saved Searches of the Newest Listings, Homes with Mountain Views, and Homes Starting at $400,000 in the Boulder area on Sierra Interactive. After the lead was generated, Dippidi ensured that the lead information was instantly integrated with Sierra Interactive and properly assigned an Action Plan that automatically follows up with the inquiry and call tasks for the assigned agent.
Result
Showing many new faces that the Boulder lifestyle means more.

Since working with Dippidi, Boulder Home Source has seen a huge increase in engagement, website traffic, and lead volume from Facebook. By implementing a consistent, inbound marketing, approach, Dippidi was able to create the following results:
$2.73 average cost per lead on Facebook & Instagram ads
678 leads generated through Facebook ads from March 2020 - August 2020
29% response rate from assigned action plans in the Sierra Interactive system.
900,000+ total ad impressions (views)
Days to Offer (DTO) decreased from 33 days to 25 days, meaning they are going under contract 24% faster.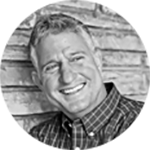 "Tyler and Austin are critical components to our success as a team. They have helped us to take our marketing to the next level to make sure our clients achieve their goals. Thank you for being awesome!"
Broker/Owner & Coach of Boulder Home Source
Start growing with Dippidi.
See all of the real estate marketing services we have available to help you scale your real estate business.